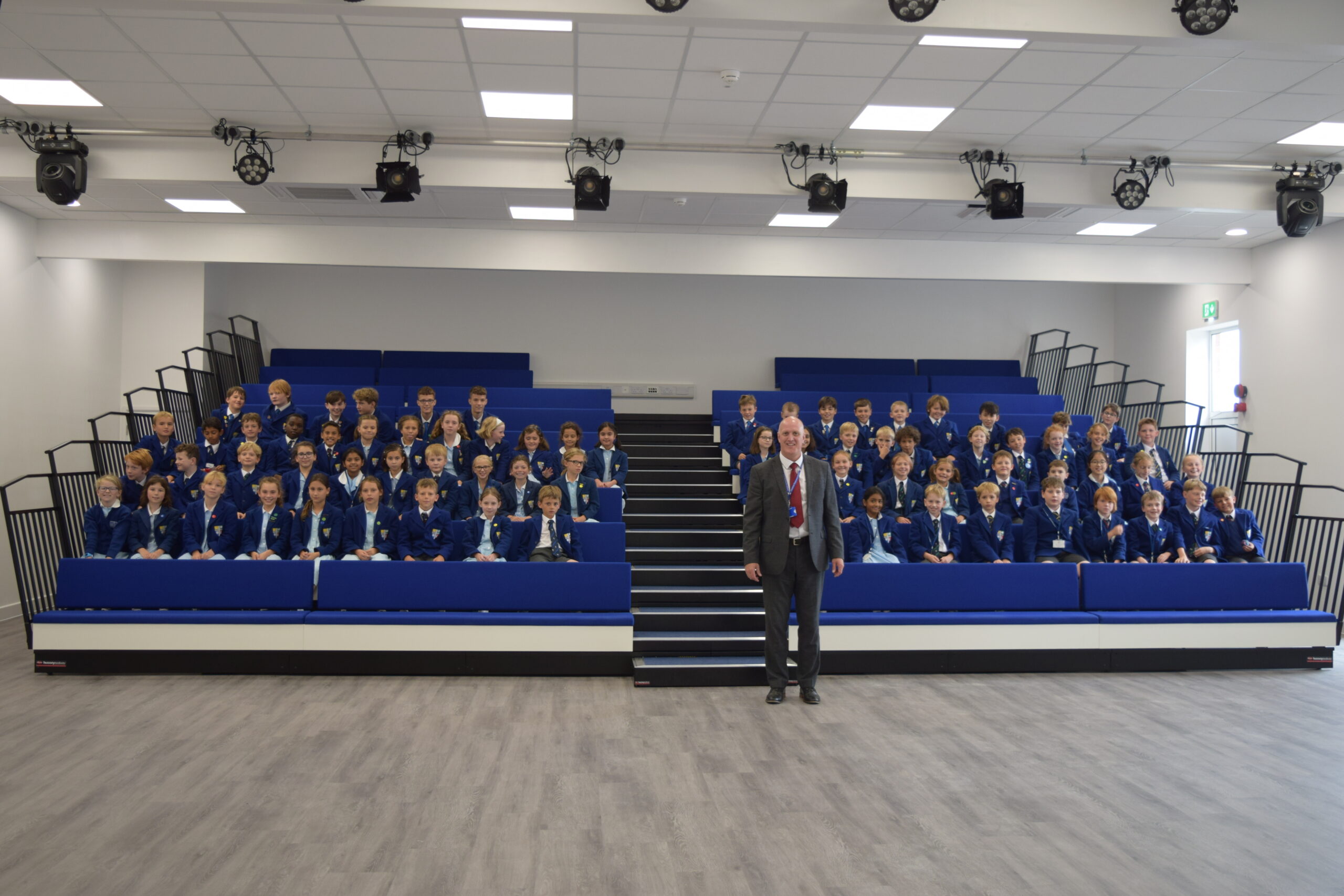 Summer 2022 saw the exciting redevelopment of the Adlington Hall.  This development has revolutionised this space, providing state of the art facilities for the performing arts.  With a superior lighting and sound system, screen projection and retractable seating this room will provide pupils with a quality space for music and drama for decades to come.  This space is also used for gatherings, assemblies and the many extra-curricular activities provided by the school, including, but not limited to, fencing, ballet, street dance and yoga.
Current facilities include specialist areas for teaching Music, Science, Art, and Design Technology, and French and Spanish, plus a Learning Resource Centre and well-stocked library. The Adlington Hall is used for Drama, making use of the lighting and sound equipment. Sixty laptops and twenty iPads are available to use across the school, along with a range of other technologies such as digital cameras, Beebots, Lego WeDo and various monitoring and recording devices. In 2016 we launched our Outdoor Learning area for use by all the school, our Forest School Teacher takes lessons there whatever the weather. The younger children use the wooden Pirate ship for adventurous play.
Chesham Prep also has 7 acres of fantastic on-site facilities for sport, including a large 800m2 sports hall an all-weather pitch, an astro wicket, grass wicket and bowling machine and 2 large fields for all outdoor sports.  Our indoor 4 lane, 25 metre swimming pool opened in September 2019.