BUSES
Available to children in Reception – Year 8.  There are four routes:
Little Chalfont, Amersham and Chesham
Tring and Berkhamsted
Wendover and Cholesbury
Little Kingshill, Prestwood, Great Missenden and Chartridge
The bus routes (stops) can be viewed here: Chesham Prep Buses 2022 2023
Buses are booked via the online Route-r booking system.
https://chesham.route-r.co.uk/login.aspx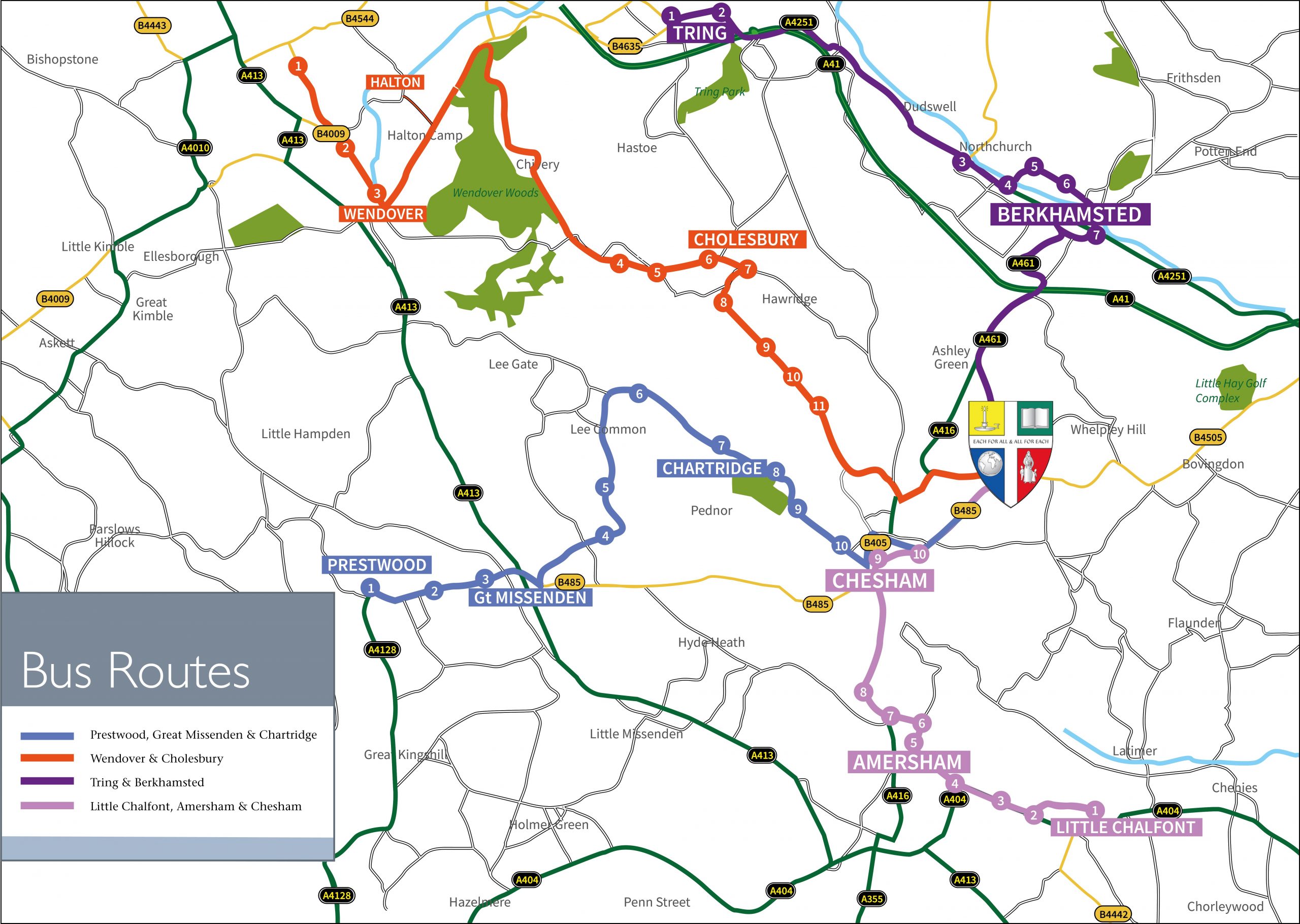 School Bus Costs
Full Week (refunds not normally allowed) £300.00 per term.
Ad-hoc per trip (please advise School Office) £5.00.